Goals
---
Training professionals capable of supporting and supervising the international development of SMEs
Giving future executives and international professionals the keys, techniques and methods to develop and steer the company in its internationalization process
Provinding real pratice in international affairs by multiplying professional experiences in France and abroad, thanks in particular to a compulsory study mobility of one semester during the 1st year and a period of internship associated with the creation and the follow-up of an international assignment for a designated SME at the end of the 2nd year.
Openings
---
After the 2 semesters of this Master 1 in International Management, students may apply for the following Master degrees :
Public
---
Licence or bachelor's degree and 180 ECTS (or 90 US credits).
Different backgrounds: management, foreign languages, law, engineering, economics, sociology...
Dates
---
Beginning of the program : Classes start September 7, 2021.
Students need to do a 10-week internship.
Other

informations
APPLICATION PROCESS 2021 > See bottom of the page
The list of destinations and available places for the exchange program (during semester 2) will be provided to the students admitted into the "Master 1 MIM".
Click here to have a look at the University of Caen partners in Europe and ouside Europe.
TOEFL score is mandatory.
Degree

Plan

Dans le cadre de la nouvelle offre de formation, quelques changements ont lieu sur les unités d'enseignements. Nous les mettrons en ligne au plus vite. Merci de votre compréhension.
---
* Cours dispensé en français
Program

director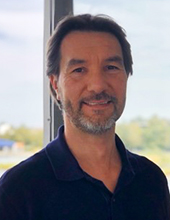 Fabrice
DETALLE
Program

assistant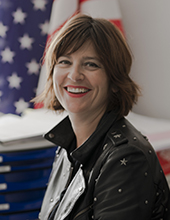 Eve
HILAIRET
admission

requirements

L'inscription pédagogique est OBLIGATOIRE et INDISPENSABLE. Elle se fait après la finalisation de votre inscription administrative.

Depending on their country or origin, international students may need a student visa (see visa section below). Selection commissions will be held each month starting May and students will be inform of the result of their application.


ADMISSION

The candidate has to fill in an application form with detailed professional experiences, jobs, internships, academic education and motivation.

All students must also provide a TOEFL IBT Score (at least 79) or TOEFL IBT Home edition. [Why TOEFL?] No other score will be accepted.
International students coming from English speaking countries don't have to provide a TOEFL score.

For French students: compulsory mobility* subject to the number of places available otherwise business courses in English at IAE Caen.

International students: 2 options:
business courses in English at IAE Caen
Possibility of mobility* subject to the number of places available
(*Any University providing a fair selection of business courses in English)
A French speaking level is not required.
TUITION FEES REFORM FOR THE ACADEMIC YEAR 2020/2021
For European students (nationals of a member country of the European Union, the European Economic Area, Andorra or Switzerland):
€243* per year at the master level (*to be confirmed)
For non-European students (to be confirmed):
If you are already enrolled in French higher education in 2019/2020, domestic tuition fees will continue to apply. As before, the French government will assume most of the cost of your education until you complete your degree program and you will pay €243* per year at the master level (*to be confirmed)
If you register for the 1st time in French higher education in 2020/2021, you will be subject to differentiated tuition rates and will have to pay €3,770 per year at the master level. However, you should be entitled to apply for a partial tuition waiver (detailed procedure to be confirmed soon).
VISA PROCEDURE
Students from one of the countries listed below, have to go to the official government's website for foreign students: http://www.campusfrance.org/en
Establishment's name: Université de Caen Normandie - IAE Caen
Course ID and title: Master 1 Management et Commerce International
APPLICATION PROCESS 2021
Key document : TOEFL IBT score: 79 minimum.
Application deadline:
Application form