Goals
---
Training professionals capable of supporting and supervising the international development of SMEs
Giving future executives and international professionals the keys, techniques and methods to develop and steer the company in its internationalization process
Provinding real pratice in international affairs by multiplying professional experiences in France and abroad, thanks in particular to a compulsory study mobility of one semester during the 1st year and a period of internship associated with the creation and the follow-up of an international assignment for a designated SME at the end of the 2nd year.
Openings
---
After the 2 semesters of this Master 1 in International Management, students may apply for the following Master degrees :
Public
---
Licence or bachelor's degree and 180 ECTS (or 90 US credits).
Different backgrounds: management, foreign languages, law, engineering, economics, sociology...
Dates
---
Beginning of the program : Classes start September.
Students need to do a 10-week internship.
Other

informations
APPLICATION PROCESS 2020 > See bottom of the page
The list of destinations and available places will be provided to the students admitted into the program.
Reminder: the Toelf score is accepted by all partner universities. If you have been pre-selected based on a TOEIC score, you have 2 options:
1- You provide us with a TOEFL score before July 1st and increase your chances to be placed at the destination of your choice (placement is subject to availability and TOEFL score)
2- You keep your TOEIC score to assess your English proficiency and will only be able to apply to Universities accepting that test or stay in France and attend the semester 2 program at IAE Caen.
For your information: you can have a look at the University of Caen partners in Europe and ouside Europe.
Degree

Plan
SEMESTER 1
Integration week
Program and projets presentation
Business Game* or French Classes for non French speakers
Agile management
36h
Integration training
Management
Managerial challenges of technological transformations
Strategic Management
Quality-production-logistics
87h
Applied statistics and methology
Methodology
Data analysis
Digital agility
68h
Professional and personal development
Professional project
Tutored projects
LV2 (French classes for non French speaking students / Any other language for French speaking students)
33h
SEMESTER 2
2nd semester abroad in a partner university or in Caen for foreign students :
Value Chain
Problem solving tools
Managing clients and suppliers
Team Building - Debra Burleson
42h
Finance and taxation
Financial management 2
International Taxation
36h
International Management
Intercultural management
International marketing
40h
Personal and Professional Development
International news analysis
Project Management
LV2 (French classes for non French speaking students / Any other language for French speaking students)
57h
Internship
60 ECTS
Contact hours 399
* Cours dispensé en français
Program

director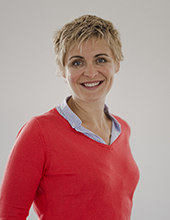 Nadège
MARIE
Program

assistant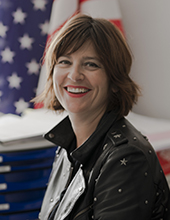 Eve
HILAIRET
admission

requirements

The candidate has to fill in an application form with detailed professional experiences, jobs, internships, academic education, and motivation. The application may be supplemented by an interview.

Depending on their country or origin, international students may need a student visa (see visa section below). Selection commissions will be held each month starting January and students will be inform of the result of their application. We will contact students to schedule an interview upon receiving the completed application and transcripts.


ADMISSION

French and international students must provide a TOEFL IBT Score (at least 79). [Why TOEFL?] or IELTS (at least 6.0)

For French students: compulsory mobility* subject to the number of places available otherwise business courses in English at IAE Caen.

International students: 2 options:
business courses in English at IAE Caen
Possibility of mobility* subject to the number of places available
(*Any University providing a fair selection of business courses in English)
A French speaking level is not required.
TUITION FEES REFORM FOR THE ACADEMIC YEAR 2019/2020
For European students (nationals of a member country of the European Union, the European Economic Area, Andorra or Switzerland):
€243* per year at the master level (*to be confirmed)
For non-European students:
If you are already enrolled in French higher education in 2018/2019, domestic tuition fees will continue to apply. As before, the French government will assume most of the cost of your education until you complete your degree program and you will pay €243* per year at the master level (*to be confirmed)
If you register for the 1st time in French higher education in 2019/2020, you will be subject to differentiated tuition rates and will have to pay €3,770 per year at the master level. However, you should be entitled to apply for a partial tuition waiver (detailed procedure to be confirmed soon).
VISA PROCEDURE
Students from one of the countries listed below, have to go to the official government's website for foreign students: http://www.campusfrance.org/en
Establishment's name: Université de Caen Normandie - IAE Caen
Course ID and title: Master 1 Management et Commerce International
APPLICATION PROCESS 2020
Key document : TOEFL IBT score: 79 minimum. IELTS score accepted.
Application deadline : From April 20 to May 15
Interview in English : May 18/19/20
Application form